Dua Lipa on Holiday in Jamaica
April 4, 2023
The English/Albanian singer and songwriter Dua Lipa enjoyed a vacation at one of her favorite destinations, the Goldeneye Hotel in Jamaica on Oracabessa Bay where author Ian Fleming wrote all 14 of his popular James Bond novels. Posting to social media, the recording star wrote, "All calm and stress freeee! Spent a couple weeks out at goldeneye islandoutpost and I wrote about some of my favorite spots in Jamaica for @Service95."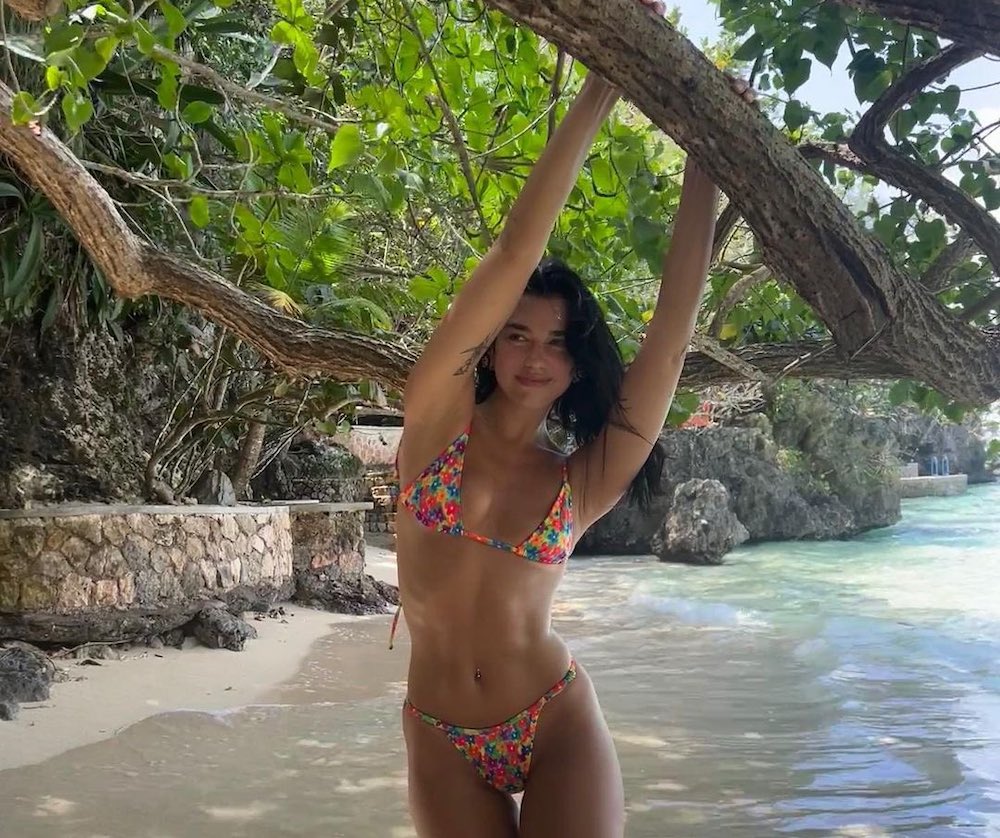 The singer made quite a fashion statement during her island visit by sharing social media posts of her wardrobe choices, which heavily favored bikinis and crochet. Photos pictured Lipa by the Caribbean waters in a silver crochet and sequin cover-up layered over a white bikini top, wearing a hot pink crop top and orange crochet pants by ANDREĀDAMO accessorized with gold jewelry and a chain belt by MOYA. She is also known for her love statement bikinis, but on her Jamaican trip, she favored a retro look with a floral bikini by Feline Swim worn with Bottega Veneta wire stud flower earrings. Going out on the town one night, Dua Lipa made her selection from designer Givenchy's Spring 2023 ready-to-wear collection: a washed denim bra top and matching low-rise maxi skirt, matched with silver earrings from Justine Clenquet.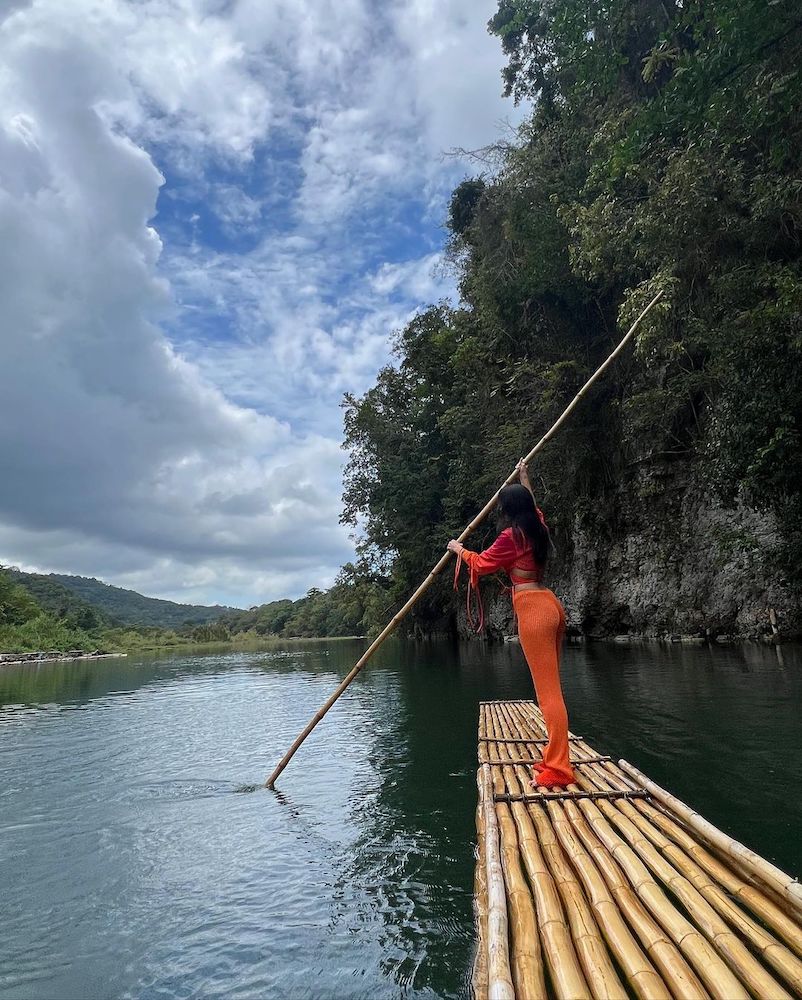 In addition to sharing her fashion choices during her vacation, Lipa also posted about some of the cuisine she enjoyed and a photo from her night out at a local bar. She made special mention of her favorite Jamaican attractions, which include Jake's Treasure Beach Hotel and the Kingston Dub Club. Lipa shared that she was ready for some downtime after what had been a hectic start to the year, writing in her weekly Service 95 newsletter about some of her experiences on the island, including taking walks along "icing-sugar-sand beaches with lush mountains in the distance, reggae playing wherever I went, and tasting those delicious Caribbean flavors — not to mention the rum cocktails." The singer said that after her trip, she felt revitalized and ready for whatever the rest of the year brought.
Photo – Dua Lipa
The post Dua Lipa on Holiday in Jamaica appeared first on Jamaicans.com.