Jamaican-American Owned Blue Mountain Coffee House is The Official Coffee Vendor of GlobalX Airlines
April 6, 2023
Blue Mountain Coffee House, founded and owned by Alison Boettcher, has been designated as the official coffee vendor of GlobalX Airlines. Her coffee will now be served exclusively on all GlobalX Airline flights.
The day the announcement was made, Boettcher was set to celebrate the birthday of Ed Wegel, chairman and CEO of GlobalX Airlines, when he arrived with his wife and staff to make the announcement.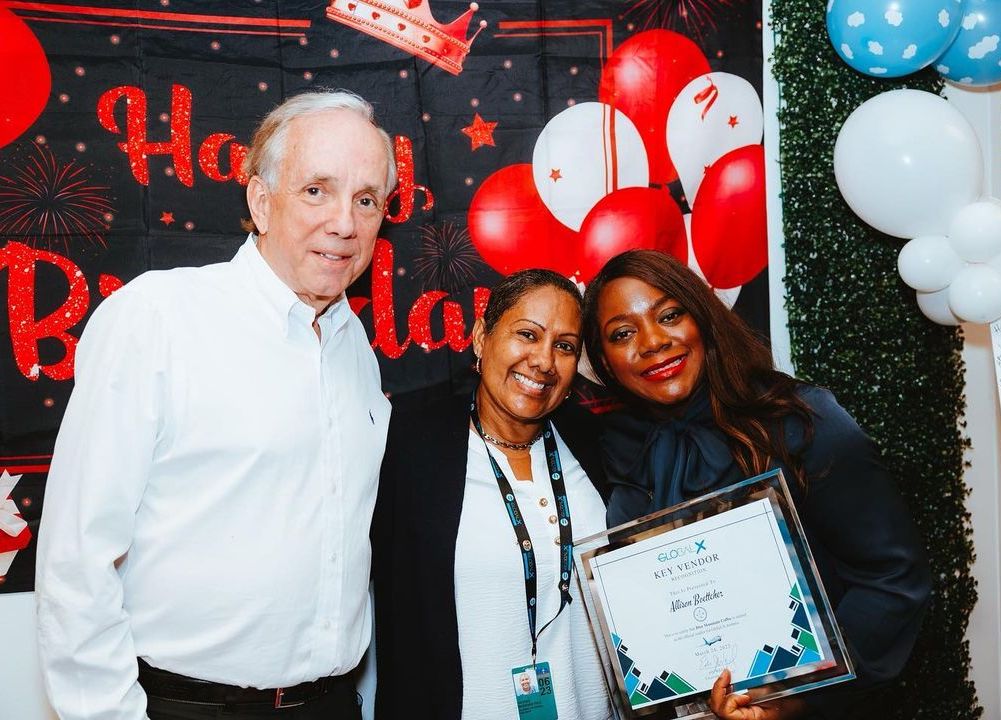 "I was totally surprised by Mr. Wegel, his wife, Mrs. Wegel, and staff on his special day with this heartfelt recognition," said Boettcher.
Global Crossing Airlines, Inc. operates as GlobalX Airlines. The domestic flag and supplemental charter flight service serves the U.S., Caribbean and Latin American markets. Based in Miami, FL, it flies out of Miami International Airport.
Blue Mountain Coffee House, located in West Palm Beach, FL, uses coffee harvested from the company's family-owned estate and the highest altitudes of Jamaica's Blue Mountains. Thriving in volcanic soil, the coffee is known for its smooth flavor, lack of bitterness, and sweetish taste. It's one of the rarest, most expensive and highly sought coffees available. It's especially popular with those in Japan.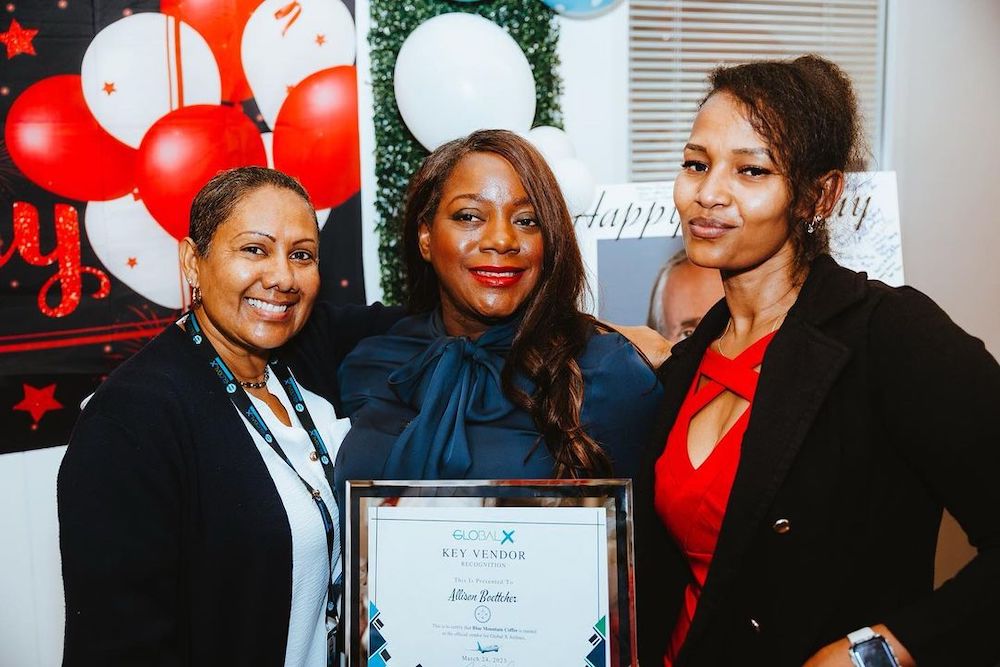 Born Jamaican, Boettcher opened Blue Mountain Coffee House on Jan. 28, 2020. Just two months into the enterprise, the COVID-19 pandemic hit, threatening the café's continuance. Against all odds, the café remained open and even thrived. Boettcher credits her regular loyal customers and Japanese tourists for sustaining the business during the pandemic. The Paycheck Protection Program and Restaurant Revitalization Fund enabled Boettcher to retain her staff, pay for inventory, and keep the restaurant solvent.
The announcement by GlobalX Airlines to serve Blue Mountain Coffee House coffee exclusively on its flights is a testament to the impression Boettcher has made on the local economy and community. GlobalX Airline travelers can now enjoy the unique flavor of one of the most highly sought products from the Caribbean.
The post Jamaican-American Owned Blue Mountain Coffee House is The Official Coffee Vendor of GlobalX Airlines appeared first on Jamaicans.com.