Jamaica Included on Top 10 List of Google Flights Searched by Canadians
April 25, 2023
According to the head of Travel Industry at Google Canada, Matt Smith, Canadians searched "where to travel" a peak number of times in March 2022. This was the same period in which Canada's federal government eliminated its pre-arrival COVID-19 testing for travelers who were fully vaccinated. The travel searches have remained higher than their pre-pandemic levels of 2019 since then, and search interest now is double that of March 2019.
Smith believes now is the perfect time for travel agents and brands to focus their outreach efforts on their clients' interests. Most travelers remain undecided about where to travel, Smith said, which offers a significant opportunity for travel brands to inspire consumers and help them research destinations and compare prices. New resources are available to help travel businesses recover from the COVID-19 downturn, including YouTube and Search options.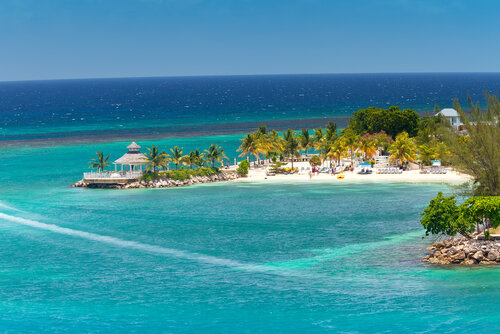 Travel Insights from Google was first tested in the Asia Pacific region in 2021 and has since been applied to the rest of the world. It includes the Destination Insights tool, which offers a clear indication of the top demand sources per destination, and the Hotel Insights tool, which examines booking trends and breaks down hotel interest by region. Using these tools, travel agents and companies can drive bookings toward the Top 10 trending international destinations as determined by Google Flights.
Between December 26, 2022, and February 17, 2023, the Top 10 destinations for Canadian travelers looking for fun in the sun, according to Google Flights, were Orlando, Florida; Miami, Florida; Honolulu, Hawaii; Fort Lauderdale, Florida; Punta Cana, Dominican Republic; Havana, Cuba; Tampa, Florida; Palm Springs, California; San Diego, California; and Montego Bay, Jamaica. The Top 10 destinations for Canadians overall were identified by Google Flights as Rome, Italy; Shanghai, China; Athens, Greece; Beijing, China; Lisbon, Portugal; Dublin, Ireland; Nashville, Tennessee; Reykjavik, Iceland; Barcelona Spain; and Las Vegas, Nevada. Both of these lists suggest a shift in interest among Canadians in international travel over domestic travel.
Since 2020, there has been a surge in interest in domestic travel, but at present, the desire to travel internationally has made a comeback, said Smith, with classic destinations like Montego Bay in Jamaica making a huge return. He expects this trend to continue into the summer travel season. Smith also noted the term "revenge travel," which describes the idea that travelers want o make up for lost time.
Photo – Deposit Photos
The post Jamaica Included on Top 10 List of Google Flights Searched by Canadians appeared first on Jamaicans.com.