Grammy Award-Winning Jamaican Singer Koffee To Headline St. John Celebration In The US Virgin Islands
June 30, 2023
The US Virgin Island Division of Festivals recently announced the St. John Celebration performance line-up. Taking place 10 June – 4 July, 2023, on the island of St. John in the US Virgin Islands, this year's celebration marks the 69th occurrence of this cultural tradition spotlighting the food, music, and resilient people of the region.
Reggae, Dancehall & Soca Lineup 
Leading this year's village line-up is Grammy-award-winning Jamaican singer-songwriter Koffee alongside renowned Reggae artist Sizzla, Soca phenoms Voice, Skinny Fabulous and Nailah Blackman. In addition, Virgin Islands natives R. City, Adam O, Cool Session Brass, and Pressure will represent the territory throughout the weeklong village nights concert series.
"We are excited to continue elevating our carnival celebrations with premier performances representing the best of the Caribbean," explains Ian Turnbull, Director of Festivals. "This year's St. John Celebration will surely be the best yet."
The full list of performers:
–        Koffee
–         Kes the Band
–         Voice
–         Nailah Blackman
–         Skinny Fabulous
–         Adam O
–         Pressure
–         Cool Session Brass
–         Flavour
–         Signal Band
–         R. City
–         RVP Band
–         Klimaxx
–         Grandmasters
–         Hypa Aktiv
–         Shal Marshal
–         Spectrum Band
–         VIO International
–         Vibe
–         Fusion Band
–         Jam Band
–         Karnage
–         Jahman
–         Third World
–         Wire to Wire
–         Star Martin & Ruby
–         Shaw HP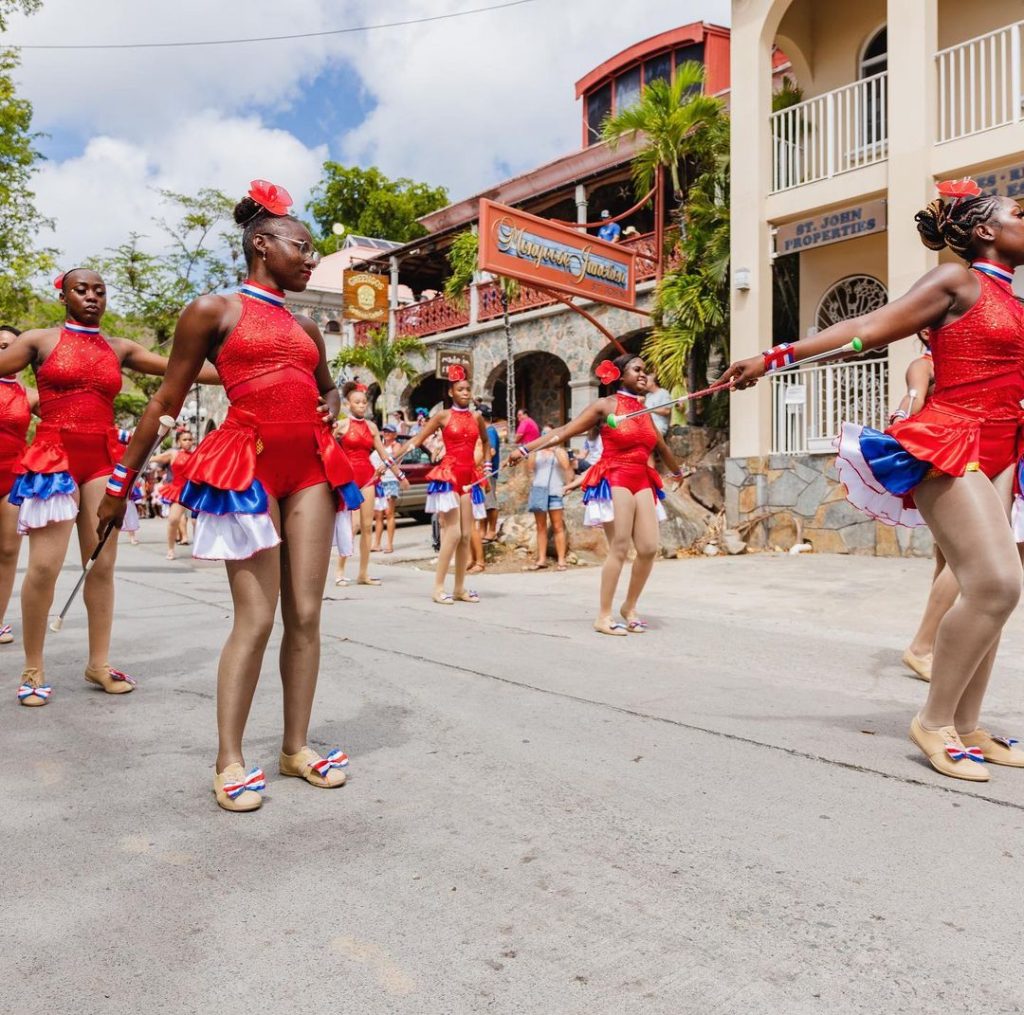 "I am elated to experience this year's festivities as the entire Division of Festivals team has worked tirelessly to bring the theme 'It's A Colorful and Cultural Jamboree for St. John Celebration' to life," said Joseph Boschulte, Commissioner USVI Department of Tourism.
"We invite visitors and locals alike to converge on the island of St. John to join us for an unforgettable month of events."
The post Grammy Award-Winning Jamaican Singer Koffee To Headline St. John Celebration In The US Virgin Islands appeared first on Jamaicans.com.