Jamaica's Sunshine Girls Achieve Double Victory on First Day of Fast 5 World Series
November 20, 2023
Jamaica's Sunshine Girls netball team made a good start in their attempt to win the top prize at the Fast 5 Netball World Series in Christchurch, New Zealand. They defeated Australia, the defending champions, with a dramatic 38 to 36 score on the first day of the competition. While they were behind in the first two quarters, the team rallied and took the last two quarters 13-7 and 11-4. Gezelle Allison was named Player of the Match on the strength of her 71-percent shooting accuracy for the Sunshine Girls. She also had 10 goals out of 14 attempts, while team captain Romelda Aiken-George successfully converted two of four. The team achieved two from two with a 41-37 win over Malawi on the day.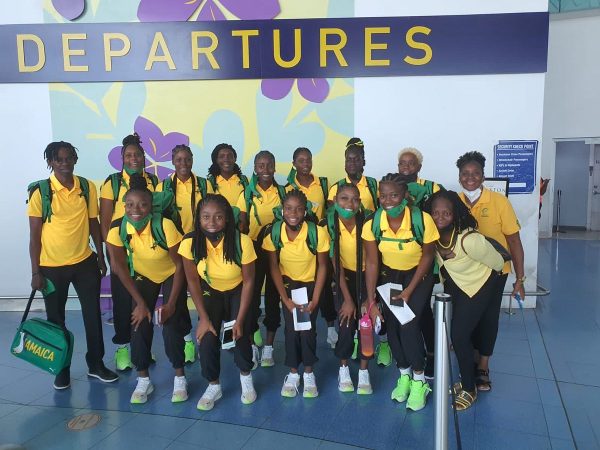 Finishing The Series
While the Sunshine Girls ultimately placed fifth at the two-day series, the team's former coach, Annette Daley said their position at the finish did not reflect a true picture of their efforts. The victories in the first two games against Australia and Malawi were decisive under the leadership of coaches Shawn Murdock and Nicole Aiken-Pinnock. However, they lost the next three group matches against South Africa, England, and New Zealand, with scores of 17-33, 27-33, and 16-50, respectively. This kept the team out of medal territory. In the match against Malawi, Captain Romelda Aiken-George scored 22 points and was named Player of the Match.
Happy With the Placement
Sunshine Girls' Center, Adean Thomas expressed her feelings about the competition to Netball Scoop by saying the finish "feels great." She acknowledged that the team wanted to get to the podium but was happy with its placement. The performance in New Zealand represented an improvement over the 2022 appearance at the Fast 5, and Daley, who was the team coach that year, said the 2023 performance was better. In an interview with the Jamaica Observer, she said that the team's effort was "a fair attempt" and that its fifth-place position "doesn't' depict the play," and she believes the coaches and players did a good job but lost matches they could have won as the scores were pretty close.
Photo – Jamaica Netball Association
The post Jamaica's Sunshine Girls Achieve Double Victory on First Day of Fast 5 World Series appeared first on Jamaicans.com.