Jamaican Producer and Director Merlina Rich to Stage Caribbean Drama Off Broadway
April 24, 2023
The Caribbean play, "Mamma Decemba" by Nigel D. Moffatt, will have its off-Broadway staging on May 4th, 2023, at The New Perspectives Theatre Studio in New York. The play is directed by Jamaican Merlina Rich and features explorations of love, loss, and mortality as perceived by an elderly Jamaican woman, Mamma Decemba. She reflects on the sometimes painful incidents in her past, particularly the death of her husband, with honesty and humor. Coping with her growing solitude, Mamma Decemba shares her most private reflections with her best and only friend, Mertel.
Director Rich believes the play confronts many of the issues that arose during the COVID-19 pandemic, including loneliness, anxiety, isolation, regret, and mortality. The pandemic forced people to reconsider the decisions they made in their lives and the things they might have done differently. Mama Decemba faces these same issues, and while it was written many years ago, it still feels like a story that is relevant to our times. Rich was the assistant director on the New Perspectives Theatre Company staging of "Mamma Decemba" in New York in 2008.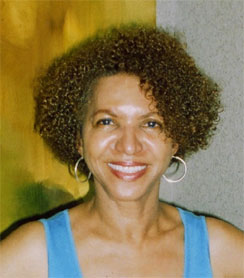 Merlina Rich founded the nonprofit Banana Boat Productions in 1996 to present quality Caribbean theater to both the Caribbean and non-Caribbean communities. Rich believes that the richness of Caribbean culture has been terribly underexposed to a wider audience. It is the mission of Banana Boat Productions to bring the Caribbean theatrical experience to the general public through readings, staged productions, and outreach programs.
The nonprofit also sponsors the Banana Boat School Brigade, which brings opportunities for education and self-expression to children in the Caribbean in cooperation with teachers at impoverished schools in Jamaica through donations of school supplies, clothing, and classroom furnishings and decorations. Banana Boat volunteers are generally theater professionals who collaborate with teachers and students to focus on educational goals and dramatic presentations designed to develop pride in themselves and their culture.
"Mama Decemba" will run from May 4 through 13, 2023, at the New Perspective Studio in New York City. It stars Paula Galloway in the title role, Christopher Lang as her husband, and Dianne Dixon as Mertel.
Photo – Deposit Photos, Banana Boat Productions
The post Jamaican Producer and Director Merlina Rich to Stage Caribbean Drama Off Broadway appeared first on Jamaicans.com.