Jamaica College Gabriel Lim Makes History at Penn Relays
May 1, 2023
Gabriel Lim, who is from Guyana, made history representing Jamaica College when he won the high school boys' javelin title on the first day of the 127th staging of the Penn Relays held at Philadelphia's Franklin Field on April 27, 2023. Lim is the first Jamaica in history to win this event and the only Jamaican competing in the event this year. He is also the first Guyanese to win the javelin event at the Penn Relays, and his throw also extended the Javelin Junior National record of Guyana. Lim, who won the silver medal at the 2023 ISSA champs tournament, won the Penn title with a throw of 61.24 meters.
Read: Jamaica College Makes History at World Robotics Competition.
Other athletes from Jamaican high schools who turned in exceptional performances on the first day of the relays were Kobe Lawrence of Calabar High School who kept his title in the shot put, Demario Prince of St. Jago who won the long jump event, and Trevon Hamer, also from Guyana and competing for Jamaica College, was the winner of the triple jump.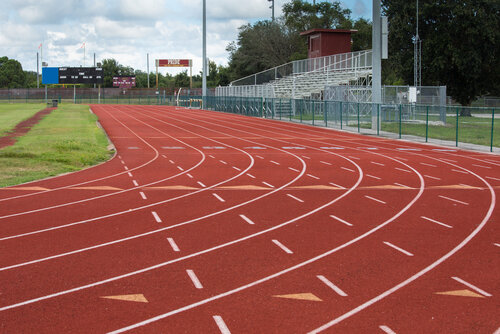 Gabriel Lim and Trevon Hamer are among a number of athletes who received track and field scholarships to Jamaica via the King Medas Pansy Adonis (KMPA) Foundation. Hamer was the only competitor in the triple jump to go over 15 meters with a jump of 15.17 meters to win. He also won a bronze medal in the triple jump for Guyana at the 2023 CARIFTA Games in the Boys' U20 category.
KMPA promotes the importance of sports to athletes, coaches, parents, and the nation of Guyana overall. Its mission is to make track and field the dominant sport in the country by giving its athletes the means to follow their dreams and perform at optimal levels at major championship tournaments around the world. It provides all-expense-paid scholarships to athletes to travel to Jamaica where they receive free board, books, school, meals, and training. Andy Medas-King, the founder of KMPA, believes the approach of Jamaica to sports is impressive and praises its focus on bringing out the best in athletes through planning and development.
The Penn Relays, a tournament also known as the Penn Relays Carnival, is the oldest and largest track and field competition in the United States. It has been staged every year since April 21, 1895, by the University of Pennsylvania at Franklin Field.
Photo – Deposit Photos
The post Jamaica College Gabriel Lim Makes History at Penn Relays appeared first on Jamaicans.com.