US Vice President Kamala Harris To Meet Caribbean Leaders In June
May 31, 2023
United States Vice President Kamala Harris is scheduled to meet with the leaders of the Caribbean Community (CARICOM) during Caribbean American Heritage Month. When Harris arrives in the Bahamas on June 8, 2023, she will be the most senior US government official to visit the country since 1973.
Bahamas Prime Minister to Co-Host Meeting
According to US government press secretary Clint Watson, the Prime Minister of the Bahamas, Phillip Davis who is also the chair of CARICOM, will serve as co-host for the meetings of US Caribbean leaders with Vice President Harris. The gathering will bring together CARICOM leaders and other important regional stakeholders to address critical global concerns that include climate change, energy management, food security, and how to rebuild following the COVID-19 pandemic. Other items to be discussed are strategies to reduce the Caribbean region's dependence on fossil fuels.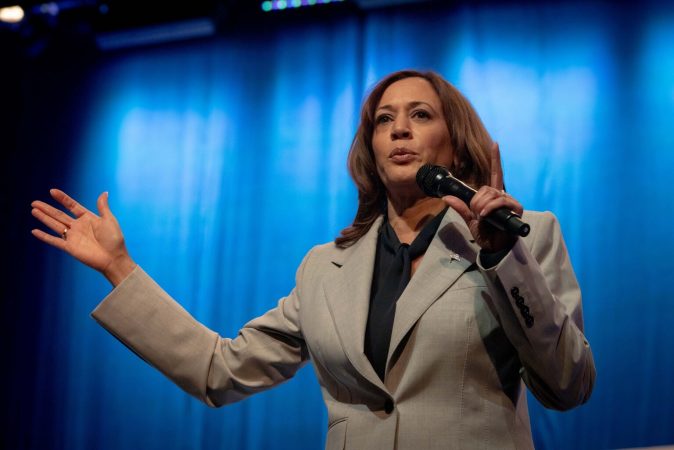 Vice President's Agenda
Vice President Harris, who met with Caribbean leaders in 2022 at the Summit of the Americas in Los Angeles, is making the trip to fulfill a promise of the Biden-Harris Administration to promote cooperation with the Caribbean. The US is committed to pursuing shared prosperity and security with the island nations, according to a statement from the US Embassy.
Good Read: Kamala Harris, Jamaica- Caribbean-American Woman of Influence
Caribbean American Heritage Month
The US Vice President is also making the trip to the Bahamas during Caribbean American Heritage Month to celebrate the historical connections between the Caribbean region and the US. Usha Pitts, US Embassy Chargé d'Affaires, added that Harris' visit marks 50 years of Bahama's independence, as well as five decades of an enduring partnership between the two countries.
New US Embassy in Nassau
Pitts also announced that in 2024, US Embassy personnel will move into a new base of operations, a US$310 million complex located in downtown Nassau. The embassy is looking forward to making stronger ties with the country over the next 50 years and well into the future, Pitts added, noting that the Vice President's visit highlights the value of the friendship between the Bahamas and the US and solidifies the US commitment to addressing climate change and advancing shared democratic principles.
Photo – Official Facebook Page for US Vice President Kamala Harris 
The post US Vice President Kamala Harris To Meet Caribbean Leaders In June appeared first on Jamaicans.com.